Jaco pastorius - live in new york city, vol. 4: trio 2 - JACO PASTORIUS - LIVE JAPAN.mp4 - YouTube
Recorded during a late tour of Europe, Live in Italy features a trio comprised of Pastorius , guitarist Bireli Lagrene , and drummer Tomas Böröcz. This was the last band that Pastorius played with regularly. In terms of the pure electricity of ideas and fluidity of movement from one phase of a tune to the next, from improvisation to arranged chart, this band was the equal of the trio the artist played in with Pat Metheny and Bob Moses . But this band has a way different vibe: this is a rock band that plays jazz. Lagrene is an improviser who is as versed in heavy metal and the blues as he is in the licks of Charlie Byrd and Wes Montgomery -- as evidenced in the opening "Improvisation #1," which gives way seamlessly to "Teen Town." Lagrene moves from Steve Vai / Eddie Van Halen hammer-ons to riffing from Deep Purple 's "Smoke on the Water" to playing augmented jazz riff chords worthy of both Montgomery and Jim Hall . The ensuing improvisation and "Teen Town," riff moves Pastorius and Lagrene in to counterpoint with each other and Böröcz playing in between Jaco 's accents. The funk groove is deep and wide, and the flow of ideas is fast and furious. On the band's cover of "I Shot the Sheriff," Pastorius leads the melodic line while playing the bassline simultaneously to introduce the cut before Lagrene slips in behind Böröcz to vamp the lyric line extemporaneously and soulfully. Again, the funk simpatico between the Pastorius /Böröcz team is greasy and phat. The wide variety of styles these cats play -- often in a single cut -- is stunning. After the Marley jam comes a gorgeous improv by Pastorius , which leads into Buster Brown 's "Fannie Mae," which has Lagrene voicing from Albert and Freddie King , as well as . Lenior. The set ends with a killer, out-for-blood read of "Black Market" and an elegantly soulful, wistfully lyrical take on the Ellington/Mercer/Strayhorn classic "Satin Doll." Both soloists create a deeply moving emotional tapestry in a gentle swing and bluesy vamp in their respective breaks. Of the live postmortem sets out there by this artist, this is only one of two -- the other is Heavy 'n Jazz , also on Jazzpoint -- that has the recorded sound to match the performance.
By using this website, you consent to the use of cookies in accordance with the RTÉ Cookie Policy . For more information on cookies see our cookie policy.
If you shop at any of the stores below, please initiate your purchase from All About Jazz. When you do, All About Jazz will receive a sales commission.
Copyright © 2017 Amoeba, All Rights Reserved.
Amoeba and the Amoeba Music mark and logo are trademarks of Amoeba Music Inc.
News; Guitars; Sting talks Fender P- Basses, technique and jamming Jaco Pastorius ; Sting talks Fender P- Basses, technique and jamming Jaco Pastorius
Our product catalog varies by country due to manufacturer restrictions. If you change the Ship-To country, some or all of the items in your cart may not ship to the new destination.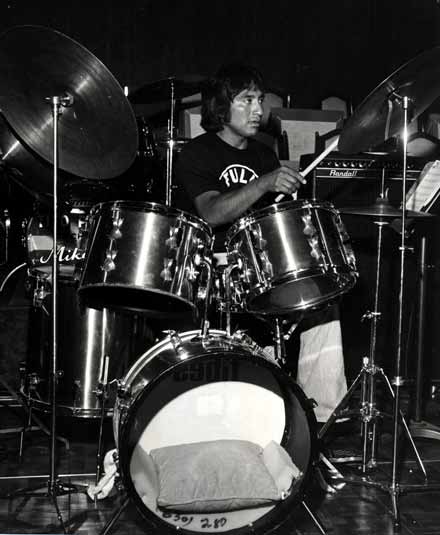 we.museoetnograficocasaangiulsai.info
---